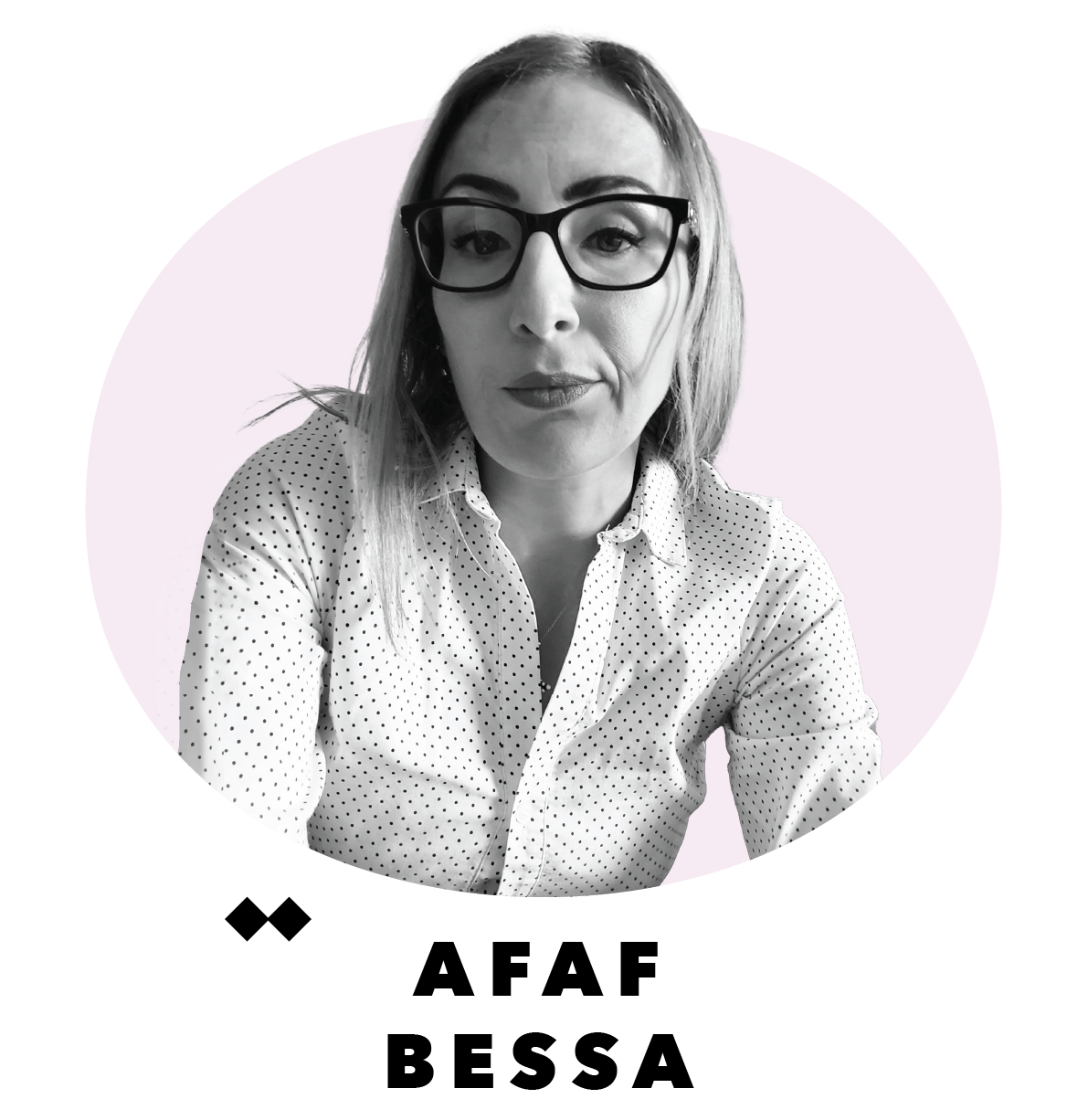 Afaf BESSA is a feminist Algerian woman who has been a resident of Belgium since 2010. Defying the patriarchal society and survivor of the mandatory hijab and a pedophile sexual assault, these experiences pushed her toward her feminist journey.
With the explosion of social networks, she has been using social media to talk about women, children, rights, and women's emancipation since 2013.  She contributed to platforms such as M.A.L.I of Morocco and TBD Algeria. After using her personal Facebook, she created the Radfemdz page on Instagram during the MENA women's strike in July 2022. On her page, feminist content, she shares anonymously the testimonies of victims of sexual and gender-based violence.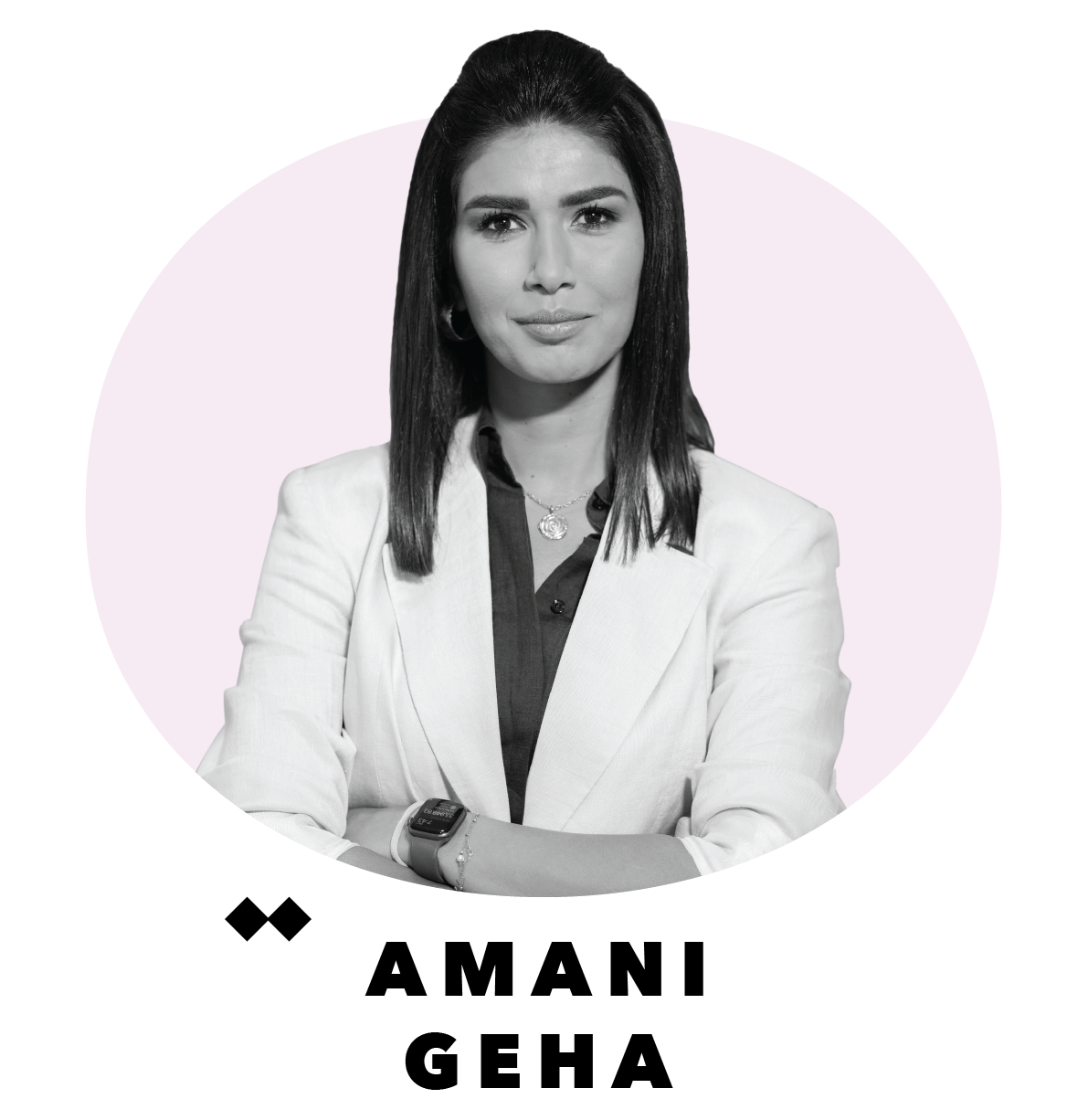 Amani Geha is a Lebanese Journalist and a media specialist working at Alaraby TV and is a political, human rights, and feminist activist. She has a Bachelor's degree in law. She considers herself a humble warrior trying to make a significant and substantial change for a better world to live in, as he is a Mother of two daughters. Her preference falls under working in digital media over classic television media production, as she is a firm believer that digital media is a workspace closer to people.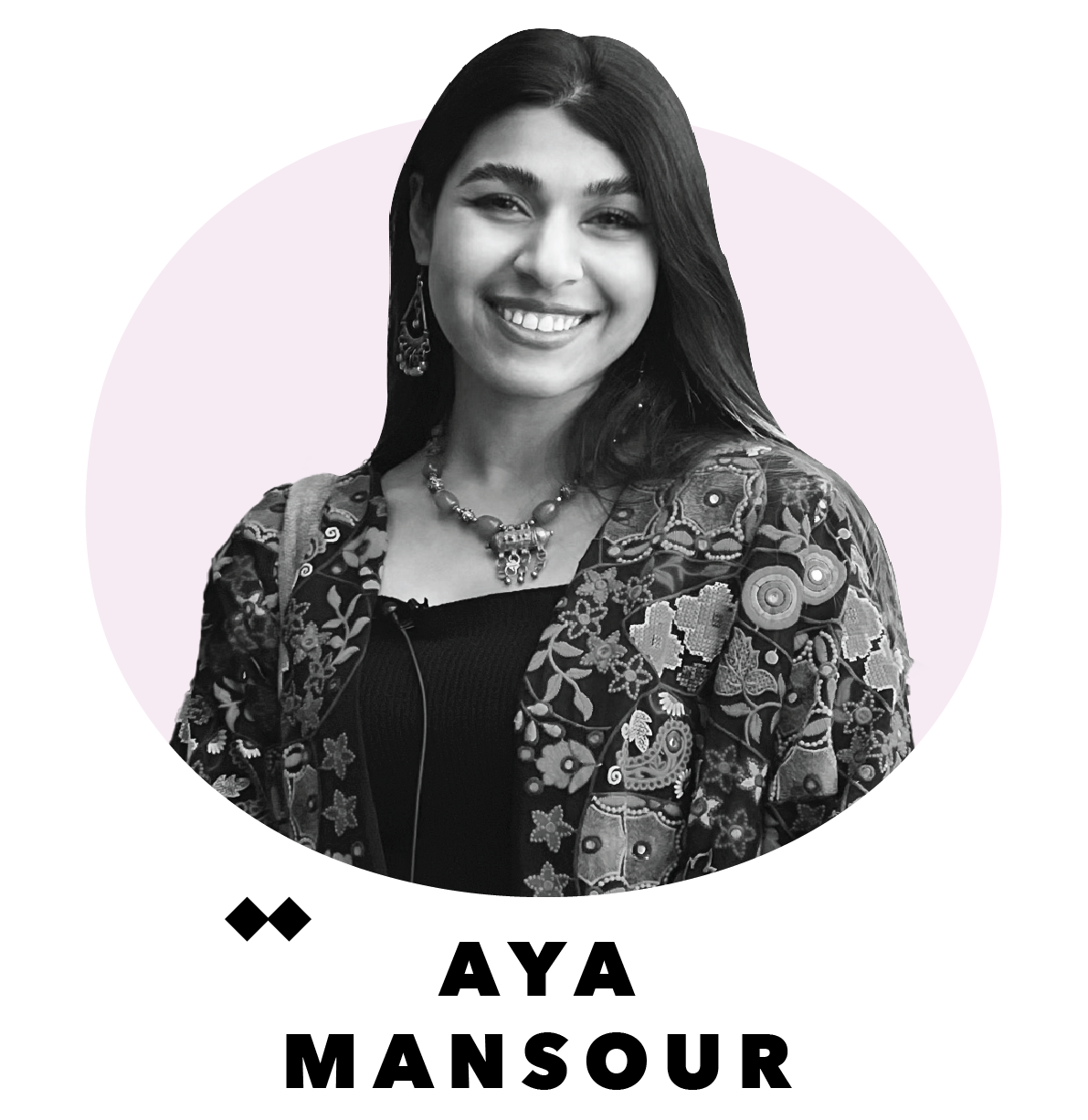 Aya Mansour is an Iraqi journalist and writer. She has a mathematics degree. She has been working in journalism since 2014, with various agencies and websites including the Iraqi Media Network/Al-Sabah newspaper, Al-Jazeera Net, VICE Arabia, Daraj Media, and others. Her work focuses on Iraqi women within Iraqi society, by conveying their stories and struggles. She has also written a play titled "Invisible," which was presented at the Academy of Fine Arts in Berlin, Germany, in 2016. Aya has also published four literary works that explore the concept of wars in Iraq. She has contributed to seminars and lectures on writing and journalism at several universities, including Lyon University, Nice University, the American University in Iraq, Istanbul Şehir University, and others.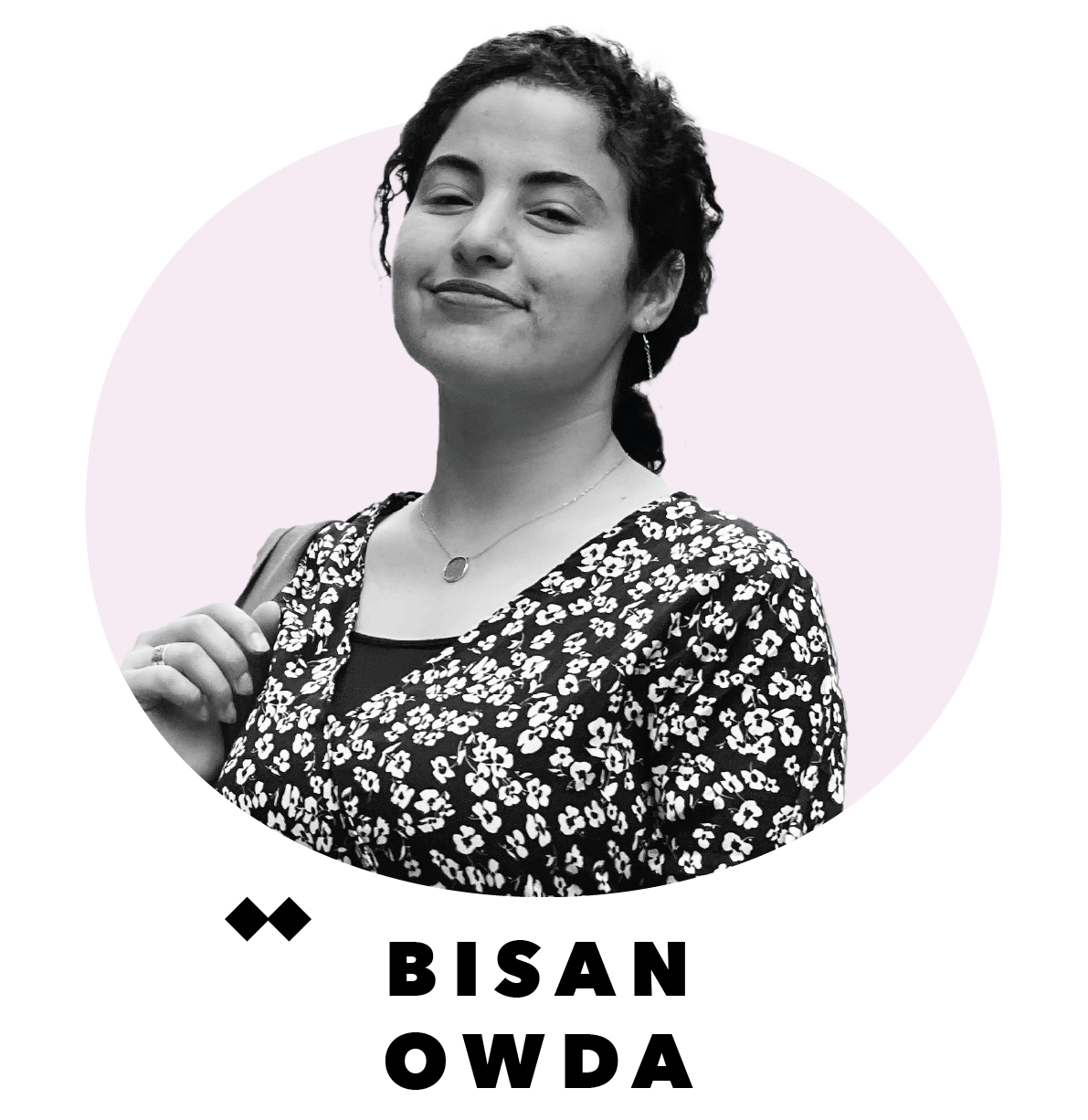 Bisan is a content creator and a community and youth activist from Gaza -Palestine, and she volunteers in many local and international teams and institutions. She has a business management degree. She works as a trainer in the field of advocacy, debates, and twenty-first century skills, in addition to her work in digital content creation.
Through her work, Bisan seeks to empower youth and women, deliver their messages to the world, and build community awareness.
Eman Sobhy is an Egyptian girl who is an experienced Search Engine Optimization executive, tha
Holds a degree in communications and education. She decided to take on the mission to explore answers to 1000 what-if questions while tackling the social issues that face Arabs youth and youngsters. Mental health, the patriarchy system, history, and social science are the spectrum of what if shows. In just two years, Eman with her show achieved over 550 million views and managed to reserve a special place for her among the most influential social media channels in Egypt and the Arab world.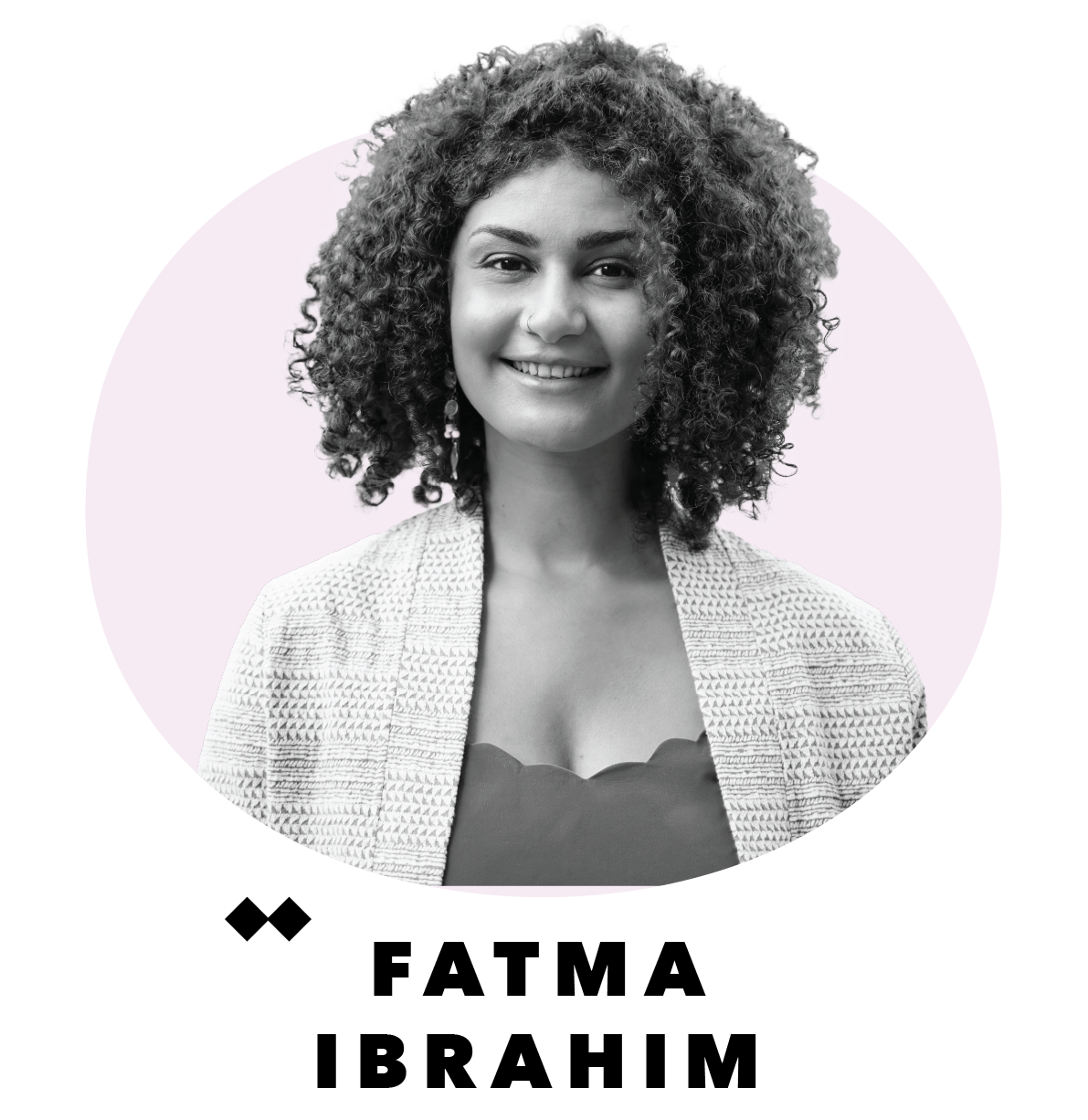 Fatma Ibrahim is an Egyptian feminist, PhD researcher in Feminist Political Economy, examining the financial livelihood of refugee women in the United Kingdom, and an associate fellow of the British Higher Education Academy. She is the Founder and Executive Director of The Sex Talk Arabic initiative, a Human Rights Award-winning organization tackling issues of sexual violence in Arabic-speaking societies through education, advocacy, and service provision. The initiative's social media platforms aim at deconstructing social taboos and normalizing 'The Talk' around sex, sexualities, sexual health, and rights by providing positive, inclusive, and accessible sex education in Arabic.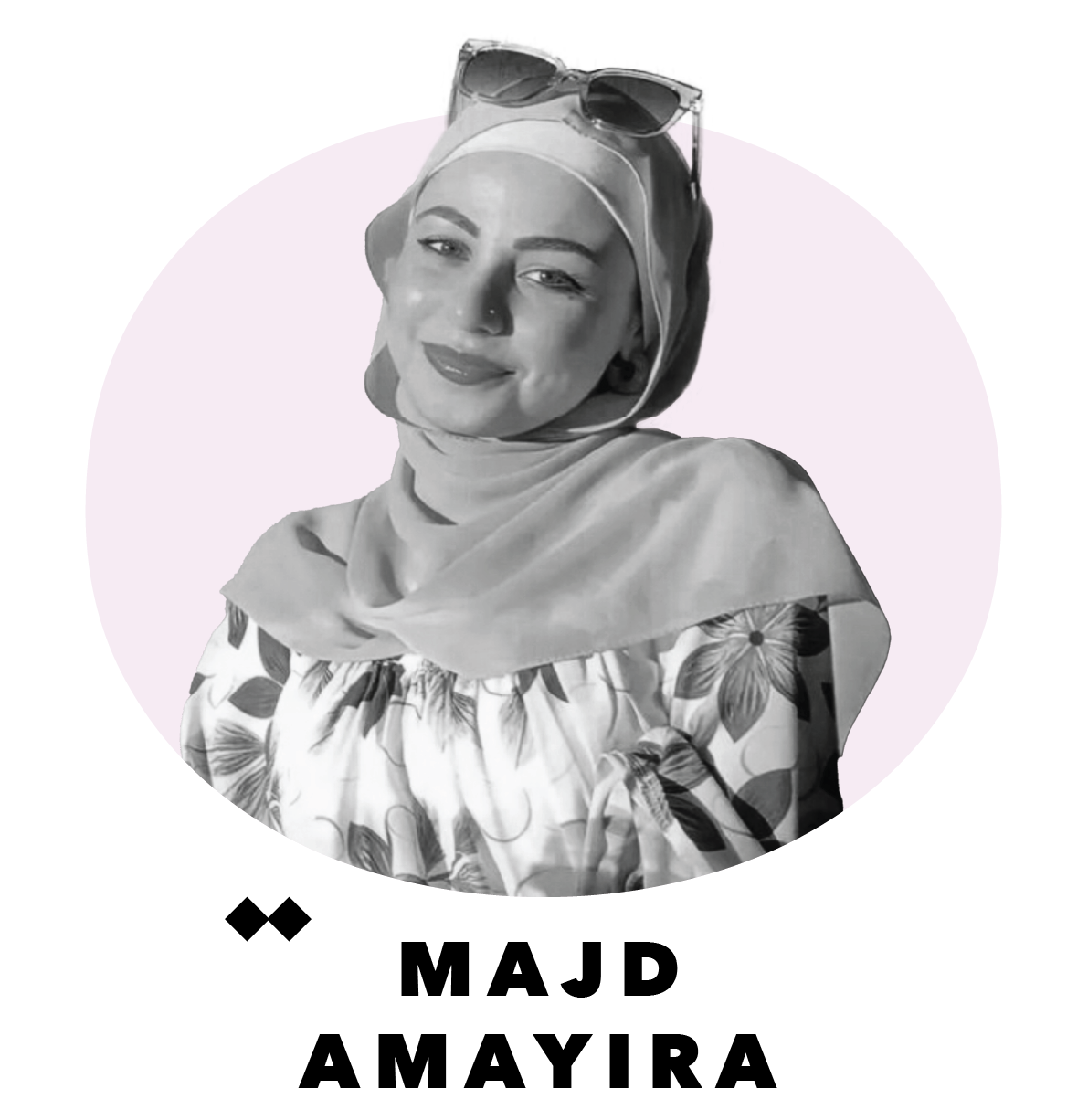 Majd Amayira is a member of the Feminist Movement in Jordan and works as a content creator. During the completion of her degree in nutrition, Majd was exposed to the broader social issues faced by individuals in the region from all different social backgrounds. 
Her motivation to take part in the forum lies in her deep desire to actively contribute to the advancement of gender equality,and collaborate with like minded activists  to collectively create a more equitable and just world, especially for women and girls in the Middle East.
Mozn Senan has been a content creator for 5 years shedding light on the challenges faced by Yemeni society through social media She holds a business management degree.
She worked as social media specialist and content writer in 4 different effective institutions in developing and raising awareness: SMEPS, YWT, Etreek24 and Mwtana.
She is also a founding member of the Yemeni Identity Campaign, that was created as a reaction to the arbitrary laws against the dress code of Yemeni women and aims to promote their identity and support their issues. She seeks to make a real impact on raising women's awareness regarding their rights, and to be a clear and independent voice that conveys their sufferings to the world.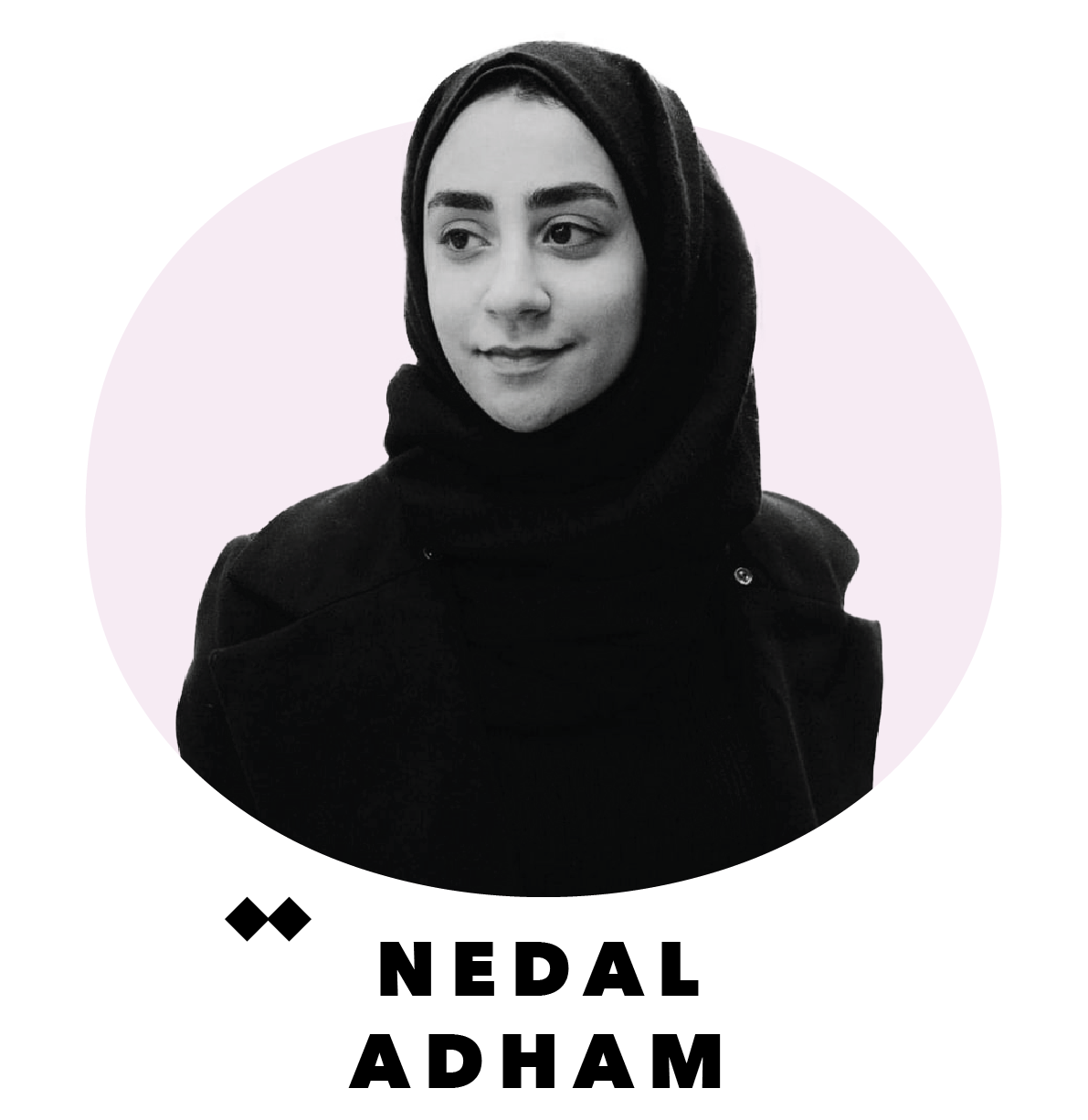 Nedal Adham, from Egypt, is a culture content creator and feminist activist. She graduated as a dentist and is currently completing her master degree in development and gender studies. 
She is the creator of the Youtube Channel "Nedal Reads' ' since June 2015 that has more than 328,000 followers that presents summaries of a variety of books. She has since then taken part in many Ted Talks and Podcasts focusing on women's potential.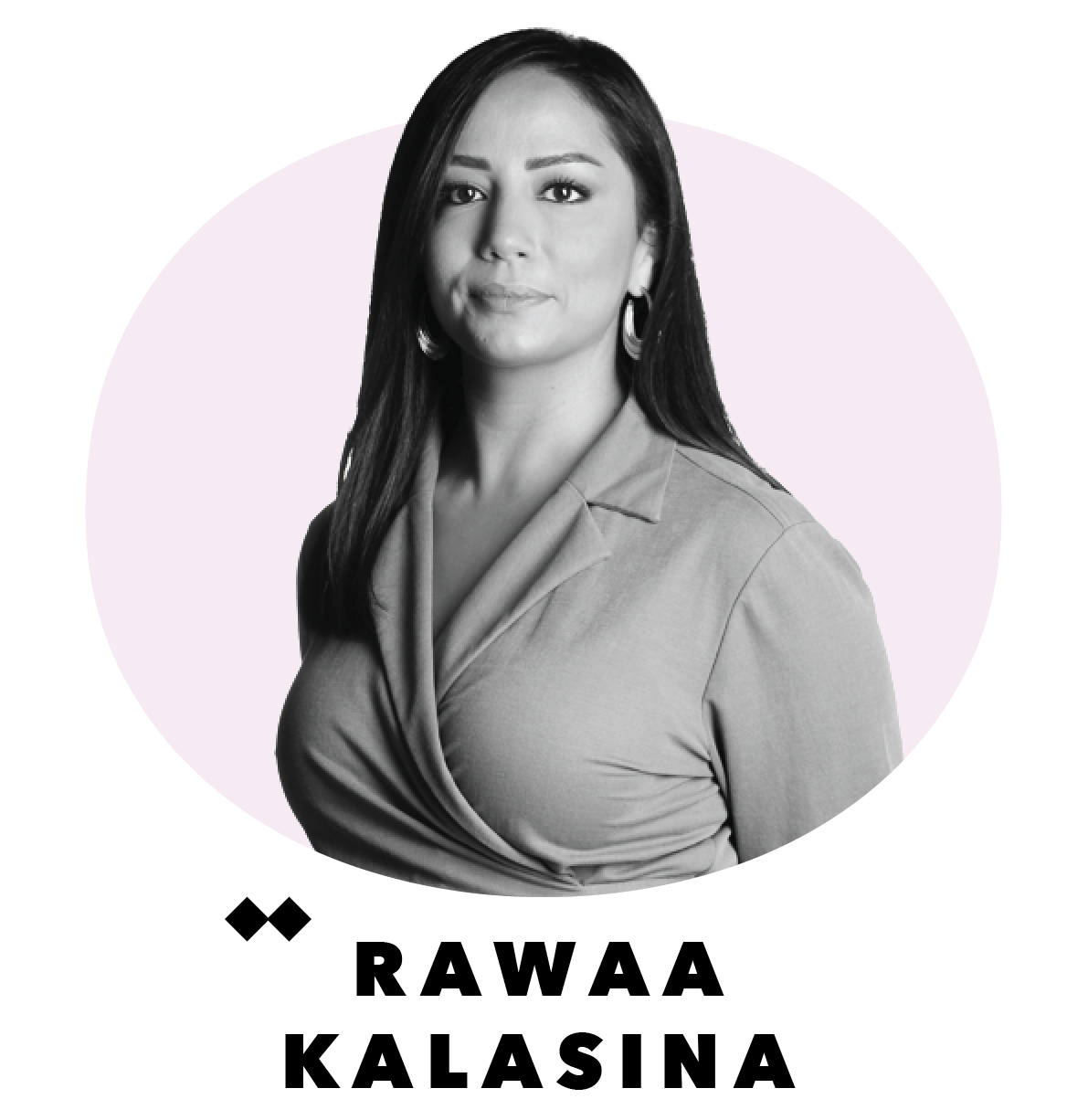 Rawaa Auge is a Lebanese journalist, presenter at Al Jazeera Media network since 2014, blogger, and content creator. She holds a master's degree in geopolitics from Paris8 University and a master's degree in Mass communication from Balamand University. Currently presenting podcast "Baad Ams" for Al Jazeera, and podcast "Lana" for Doha debates. She is also working on the launch of a new tv program for the Al Jazeera AJ360 platform, related to children of wars. Previously produced and hosted an award-winning show about Arab women, called "بكسر التاء" aired on Al Jazeera Arabic tv channel. She presented news with Al Jazeera and previously with france24, and writes with Al Araby Al Jadeed newspaper. She is also a media trainer in the field of TV presenting, building human stories, and public speaking. Her fieldwork covered many countries, including Lebanon, Turkey, Iraq, Somalia, the Central African Republic, Libya, and Bosnia.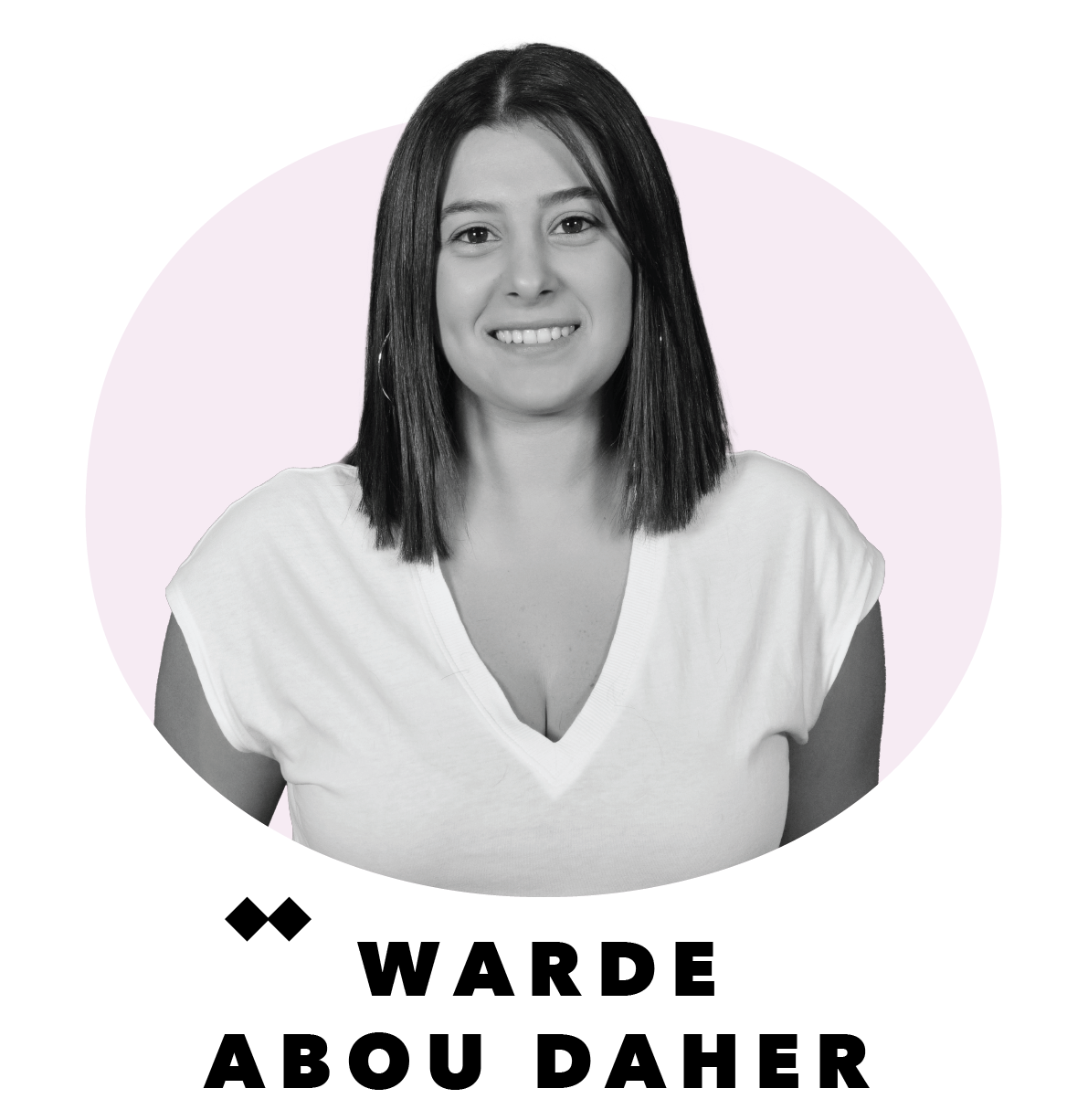 Wardé Bou Daher is a Lebanese psychologist and social activist dedicating her career and life to breaking social and psychological taboos in the language she loves most: Arabic. This is done through workshops, social media, and the podcast she hosts "Taboo". She was chosen to host a mental health show on Anghami for Mental Health Awareness Month. She is known for how passionate, simple, and natural she is on her platforms. This made her content reachable to Arabic speakers all over the world. She is a graduate of the American University of Beirut and the University of Nottingham. Her main area of expertise is sexual exploitation and abuse.